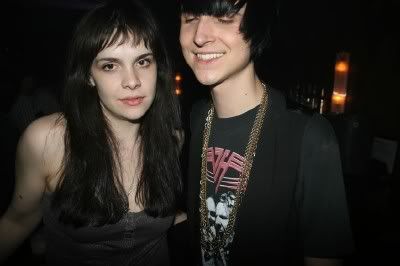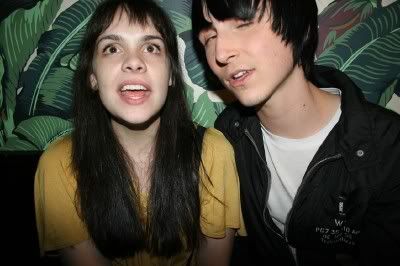 Photo Credit
Clearly, Cobra Mark either loves and/or hates my brother and I. It's up for you to decide, America. For now I'm home with the parents while Travis braves dastardly conditions to win one for the Bobbsey twins! Since I'm locked out of NYC this evening, I decided to be a dork and write this up while my mom watches The Ten Commandments. God listens to you, Moses!
Ha! Ok last night I didn't take any pictures because I'm over that shit. Aw, sadness. I had fun without it. I went to see
The New York Howl
at Mercury Lounge and oh my, it was the shit. How come I've never seen these guys play before?! They're fucking fantastic. More to come. They come with my seal of approval as well as Jamie T's.
As soon as they played the last note, we jetted out to Studio B and caught some beautiful Patrick Wolf. He sang a bit of "SexyBack" and ended with a disco spectacular something-or-other. My poor brother made it just after he finished so we drowned his sorrows in the open bar. Patrick Wolf loves us and we both made out with him. Kidding! By "make out" I mean he was very nice to us because he could feel how ridiculously in love with him we both were.
On the way back into Manhattan, we got derailed at an empty Galapagos to meet up with our Swedish bff. Didn't you know Swedish bff's are the hot new accessories? Yeah, irony glasses are so last season. Moving on...female cab driver...Ruff Club...after after after party of spicy shrimp Ramen and Brothers of the Head...and then I took a train to DC. I'm sleepy.

Happy Easter, Jesus!