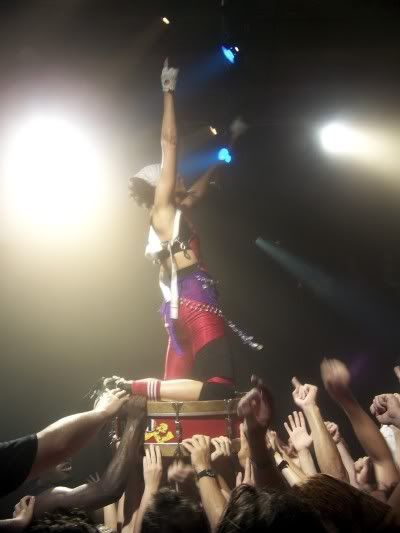 Gogol Bordello
I just had one of the best weekends on record for sure because all I did was read Harry Potter and see Gogol Bordello. That is literally all I did...two of my favorite activities. I lost many bodily fluids in the process because I cried like a baby while reading and I don't think I've ever sweat as much in my whole life as I did in those two nights of Gogol Bordello. My better judgment forced me to opt out of the Siren Festival. The morning of, I had a whooping cough and once the mail man hand-delivered that

beautiful

giant book to me, I knew the only force that could pry me away from it would be this...
Amazingness

. I may be crazy for going two nights in a row. I may be crazy for being up front in the mess of it all for every minute of it. And I may be crazy for a lot of other Gogol-related things. But now I have that video of

Hütz

to make me feel a little less crazy.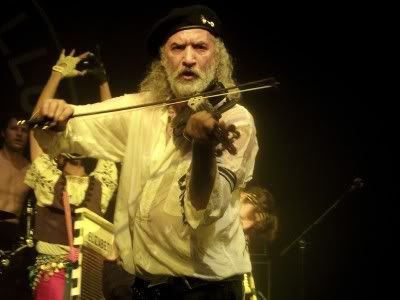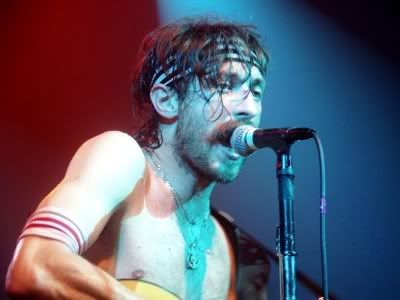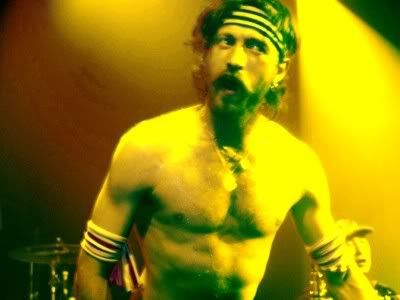 Gogol Bordello
Honestly, what can be said about this band? If you haven't seen them live, I suggest fixing that as soon as physically possible. As a great

connoisseur

of many a concert, I can tell you there is no other live experience that comes close. Listening to the albums or watching videos is nothing compared to giving into the full body hysteria of this show. Two days to chase them to Romania, kids!