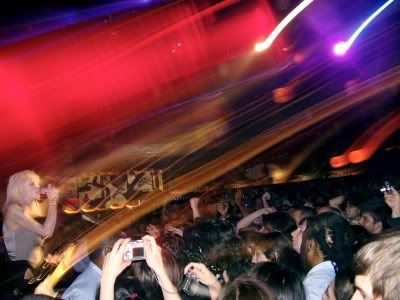 Courtney Love
Alright! Approved, I am. When Courtney Love played Hiro Ballroom last Thursday, only a few pre-approved brats like myself were allowed to document it. Let's just ignore the fact that the show was packed with amateur photographers snapping away with everything from Canons to Sidekicks. So what made me so special? Well
I
got to watch soundcheck and
I
got to go backstage after.
Let's also ignore the fact that I was forbidden to snap any pictures once given these privilages. If
it was an artist I actually had an interest in, I'm sure I'd be more upset. Luckily...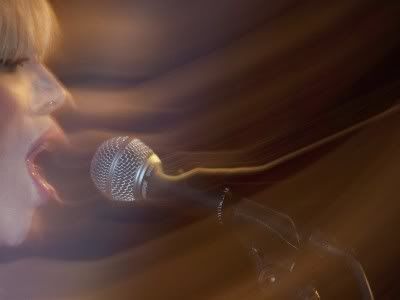 Courtney Love
I was covering the event for
imeem
and though I may not love Love, it certainly beats a desk by a mile. Mile and a half even! One of many highlights from the evening was finding out that Courtney Love's new guitarist happened to be former
Larrikin Love
guitarist, Miko Larkin. So pleased I was to see a member of a dear departed band I thought I'd never hear from again. I think he was equally pleased to meet an American who actually knew who he was. Another highlight was meeting
BP Fallon
and having him tell me I had an "amazing vibe" only to mishear him and thank him for complimenting my bag.