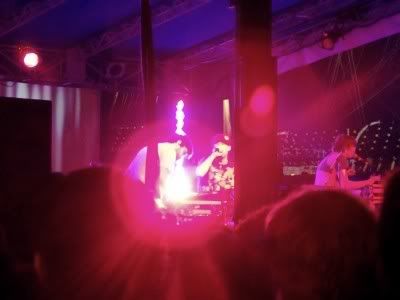 Animal Collective
It's getting really hot here in the city. I can't complain because anything is better than cold in my book. Summer has started...even though technically it hasn't, I can definitely feel Summer in the air.
Last night, Animal Collective played for free at South Street Seaport. It was threatening to rain on my parade all day but it never did. It was a beautiful night to enjoy three guys making sounds. While walking back uptown, Eric and I decided that it was necessary to have a strange sound contest. The true winner of that competition would likely be the people of Chinatown who were lucky enough to be awoken to the sweet sounds our vocal experimentation.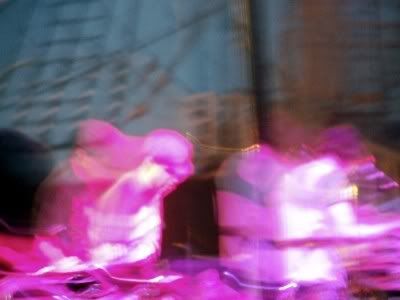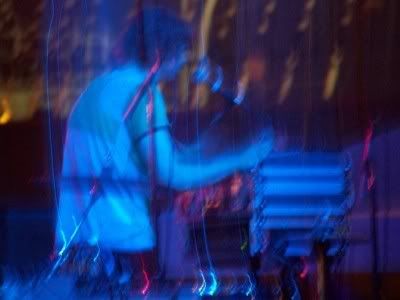 Animal Collective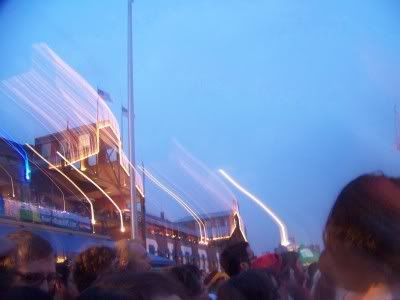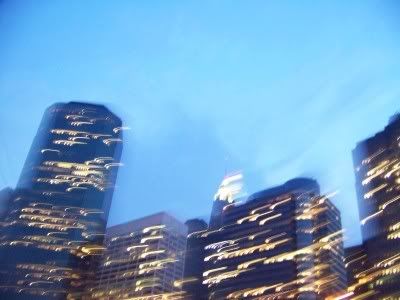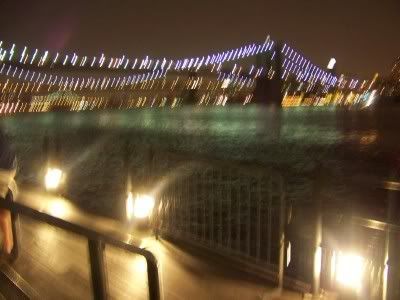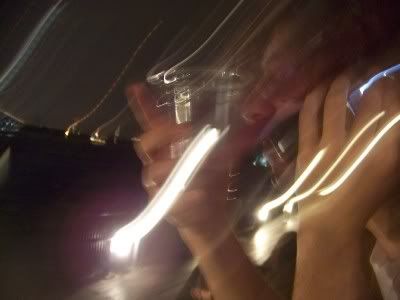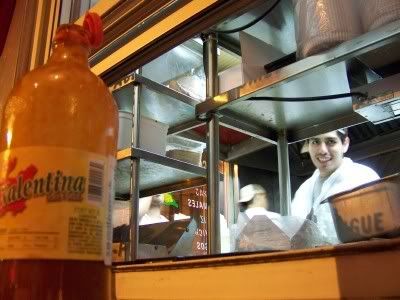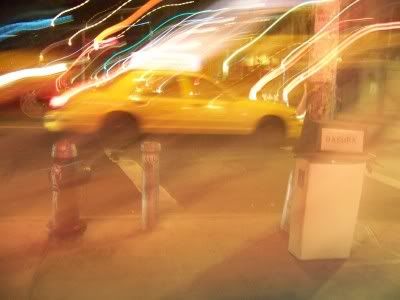 Earlier in the day, I went to a photo shoot for
Vice
. They said that they were using my clothes, hair, and overall likeness for a
Sim
-like character that people can choose to explore a virtual L.E.S. scene with on their website. Ummm...yeah...I got fifty bucks, so I'm set. So I guess keep checking their website for a chance to virtually be me and virtually do things Vice thinks I do!