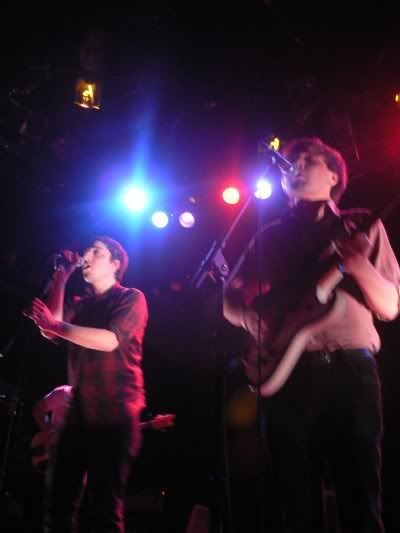 Last night I finally got to see Grizzly Bear play at Bowery Ballroom and it was worth the wait. I can't even...there are no words...I'll think of some. After the show, Sarah and I saw Michael Tapper sitting alone at the bar in a daze. He told us that he was trying to process what he just saw and that we could quote him when he said, "Grizzly Bear is the best band in the world". He didn't think I'd actually quote him, but here I am doing it. Thanks Tapper! Anyways, since last night, I've felt that same kind of contemplating-the-genius-that-is-Grizzly-Bear feeling. This sounds a bit obvious...but those guys are real musicians. I mean they actually think about the sounds they are making in the most subtle ways. They play around with different instruments and volume levels for their emotional effect instead of looking for a hook. The highlight of the show had to be when they covered "He Hit Me" by The Crystals (so called that one ). Colorado was amazing as well. The whole set...gah! So wonderfully beautifully incandiferously transcendental.
I need to go grab a thesaurus as to better describe Grizzly Bear's show. For now, know that it is one show I will be remembering for a while. Expect pictures whenever
imeem decides to start working again.