My opinion on gifts in general is to give them when you find something perfect and know just who to give it to. If I want to give someone a gift, I will. There's no need for the act of giving to revolve around the same few days each year.
That being said, my birthday is coming up in February. Birthday gifts are funny. Part of me asks, "Why be rewarded for aging?" while the other part of me says, "Gimme!" Everyone likes getting gifts, but I would rather have a good hug and kiss than a basket of Bath & Body Works products. The best gifts are things that I love, yet probably would not buy for myself. That is what this list is: a wish list of extravagant gifts that I would not mind receiving on my 21st Valentine's birthday this year, but I am realistic enough not expect any of this stuff. This is just for the fun of cool finds. But if a giving mood strikes you, I would never turn down a great gift!
i-Deck by Michael Kennedy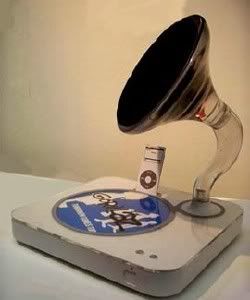 How amazing is this? It displays the album art on the "turntable" which is also used as a giant controller when you plug in your iPod. I'm pretty sure it's not for sale.
Cost: See what you can do!
Knuckle Rings by House of Waris

What? I want to look tough. I'll take one for each hand.
Cost: $1700
T-Shirt by House of Holland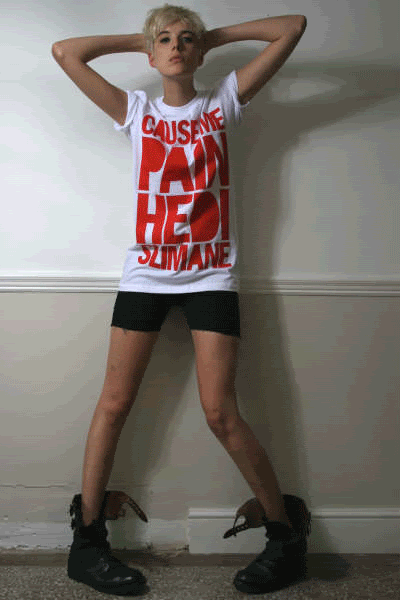 I heard about these a few months ago and they could have been really old by now, but I haven't seen anyone in NYC wearing them yet leading me to feel that I couldn't turn down anything with Hedi Slimane written on it (Uhu Gareth Pugh is my second favorite).
Cost: £35
Alice. A Mad Tea Party by Su Blackwell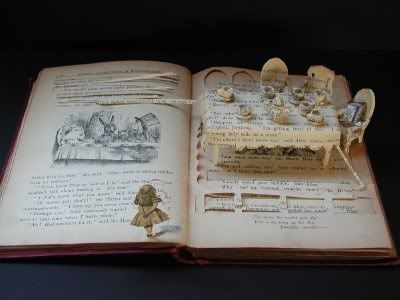 Su Blackwell does amazing sculptures that boggle my mind. This is art so who knows what this costs, but if you end up giving me an old cut up copy of Alice in Wonderland in a sticky mess, at least I'll know you tried.
Cost: A lot, I'm sure. Around $15 for the DIY version.

Band of Outsiders by Jean-Luc Godard
One of my favorite films.
Cost: $26.99

Cupcakes from Magnolia Bakery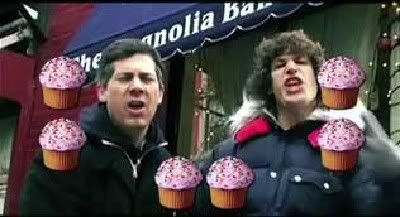 The perfect example of something I would never buy for myself.
Cost: No idea. $4?

Hmmm that's all I can think of for right now. What? You thought I might want something from Vincent Gallo's website?